News

The new multifunctional laser tracking system Leica AT403, establishing a new standard of mobility, simplicity, robust design and measurement efficiency
5 April 2017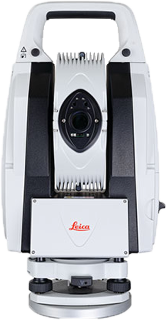 Hexagon Manufacturing Intelligence Absolute tracker Leica AT403 is a self-contained measuring system in a compact and convenient housing, a universal portable solution for metrological tasks.
TheLeica AT403 tracker is a mobile set of low-cost innovations that has no analogues in the field of portable measurements. The tracker allows to make measurements with very high speed, it is very simple in operation and has a strong construction.
Wi-Fi access point added, and the possibility of "hot" replacement of batteries. The design of the housing has a degree of protection IP54, which makes it possible to use the tracker practical in any conditions. It is designed for operation in the temperature range from -15 to +45 ºС, has a built-in system of environmental monitoring.