News

International Specialized Exhibition
21 April 2017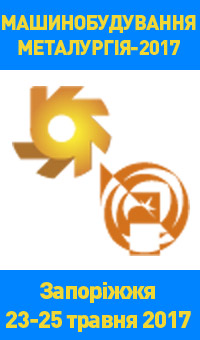 Company KODA invites you to visit our stand at the 25th International Specialized Exhibition "Mechanical Engineering. Metallurgy - 2017" and "Casting - 2017", which will take place from 23 to 25 May 2017 in Zaporizhzhya, Peremogi str., 70-b (Exhibition Center "Kozak-Palace").
At the exhibition stand of the company KODA to your attention will be presented:
A wide range of weighing equipment for laboratory, retail, trade, platform, car, wagon scales and other industrial systems for weighing and batching; strain-gauge load cells, weighing terminals.
Crane scales for heavy industrial environment of the world market leader in the manufacture of crane scales EHP (Germany).
The equipment for measurement and level detection of substances of the company VEGA (Germany).
The equipment for measuring pressure and temperature firms WIKA (Germany). Pressure gauges and thermometers, electronic pressure transmitters and temperature calibration equipment.
Renishaw equipment (Great Britain): measuring systems for the diagnosis, assessment of accuracy and performance, calibration of machine tools and coordinate measuring machines (CMM); contact sensors and measuring head for CMMs; scanning and digitizing system; sensors for measurement and tool setting on machine tools; probes and accessories for Renishaw sensors; displacement measuring system for the control of linear, angular and planar positioning.
Tool Hexagon Metrology TESA (Switzerland) and Hexagon Metrology STANDARD GAGE: calipers, micrometers, callipers, display head, and others.
Gauges roughness, waviness, micro and makroprofilya company Jenoptik Industrial Metrology Germany Gmbh (Germany).
Equipment for the 3D-scan: sensors and scanners Riftek, scanners ARTEC white light.
Coordinate measuring machines Hexagon Metrology: KIM 7325 ROMER Absolute Arm with the software PC-DMIS and POLYWORKS software.
For more information call (057) 714 26 54, 717 96 48. Contact persons: Ivan Radyuk, Vitali Bocharov.